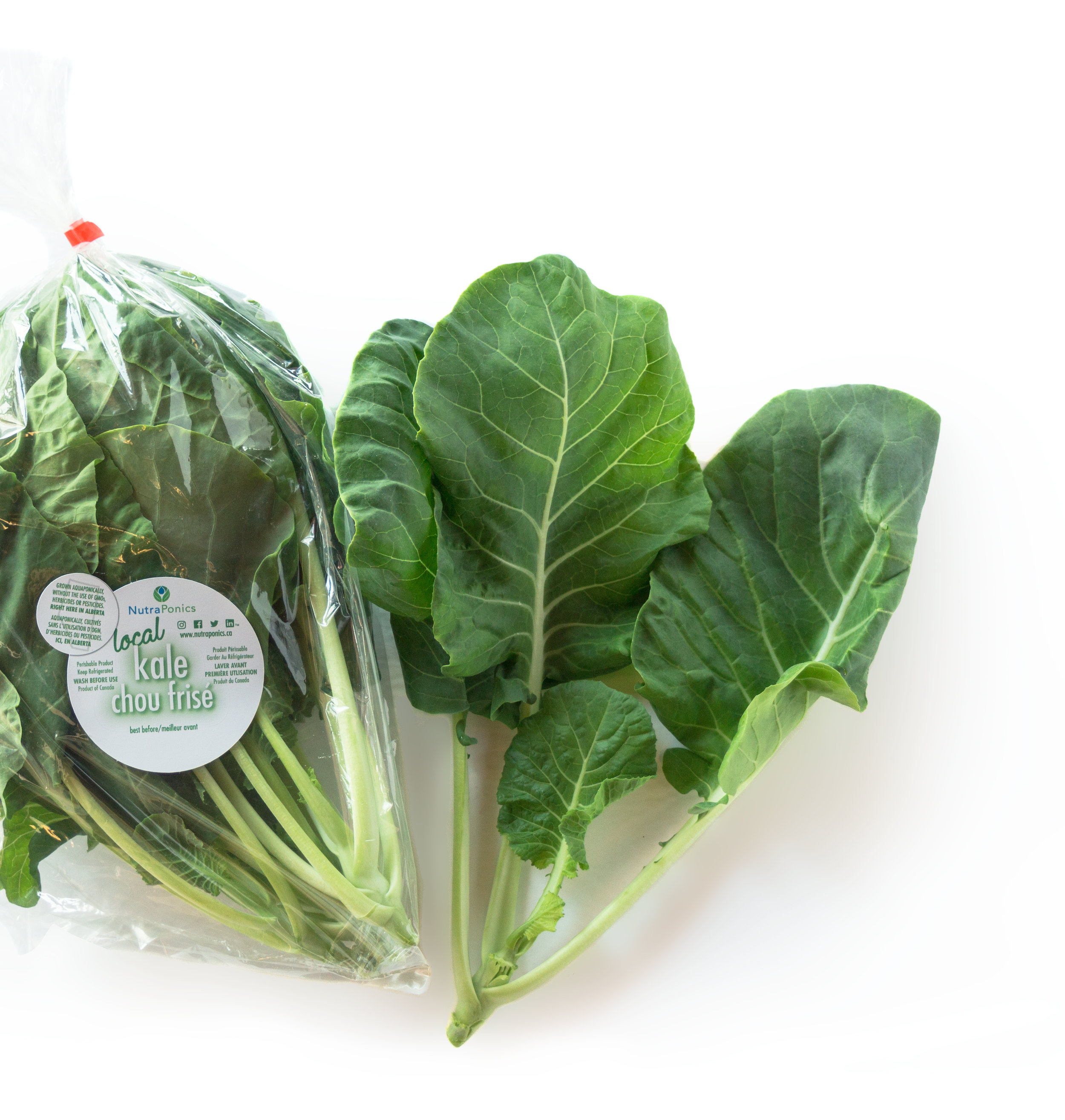 Our hybrid kale is crunchy but still very tender, like a young cabbage rather than conventional kale. The ribs are sweet and crisp and make a perfect substitute for celery! The entire leaf may be steamed, braised, stewed, fried, sautéed, baked, or left completely raw, allowing you to set course on your own mouth feel adventure!
Keep your kale in its NutraPonics packaging in your refrigerator crisper. It will last fourteen days or more!
squirrel got your package?!? Try this!
1. Wrap unwashed kale in dry paper towel and place in a resealable bag (the paper towel will absorb any excess water).
2. Tightly seal the bag with some air inside.
3. Store it in a refrigerator crisper. It should last fourteen days or more!
with NutraPonics hybrid kale
Ingredients
1 bag of NutraPonics kale
1 tablespoon extra virgin olive oil
0.5 teaspoon seasoned salt
Directions
Preheat an oven to 350 degrees F (175 degrees C). Line a few cookie sheets with parchment paper.
With a knife or kitchen shears carefully remove the leaves from the thick stems but don't discard them. They can be used in place of celery as a garnish, in a stew or salad, or spread some peanut butter over them!
Wash and pat dry the leaves then tear them into bite-size pieces.
Drizzle kale with olive oil and sprinkle with 0.25 teaspoons of seasoning salt.
Lay the kale one layer thick on cookie sheets. For more substantial chips, place an additional layer on top of each individual leaf without overlapping any of its neighbours.
Bake until desired texture is achieved, 5 to 10 minutes.
Add additional salt to taste and serve!