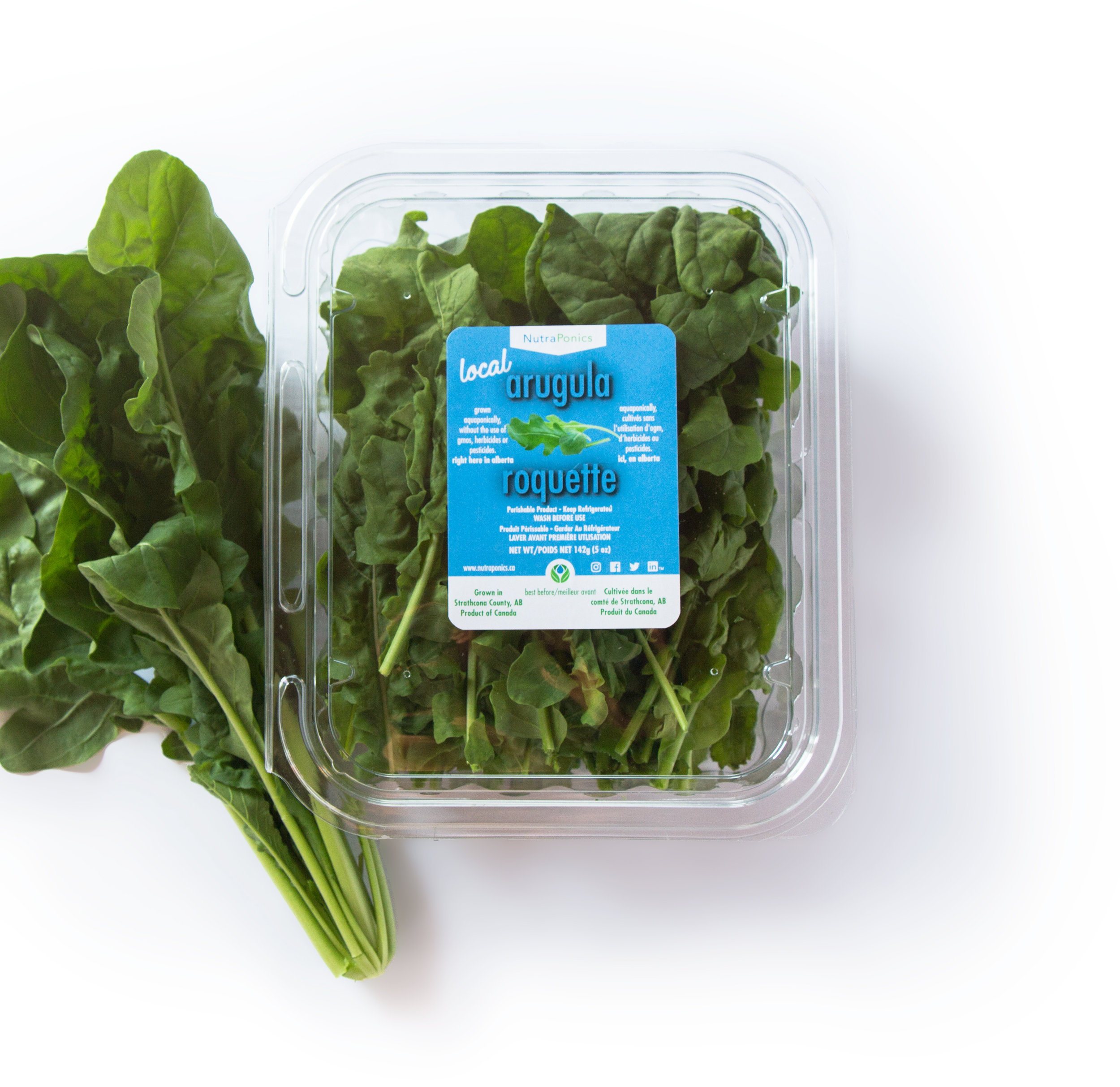 For those who love spicy greens, we have just the thing! Our peppery arugula is sure to satisfy even the most demanding arugula fanatic! Our natural growing process accentuates the peppery flavors inherent in this variety, making our arugula exceptionally sharp!
how to keep arugula fresh
Keep your arugula in its NutraPonics packaging in your refrigerator crisper. It will last ten days or more!
squirrel got your package?!? try this!
1. Wrap unwashed arugula in dry paper towel and place in a resealable bag (the paper towel will absorb any excess water).
2. Leave the bag unsealed.
3. Store it in a refrigerator crisper. It should last ten days or more!
Toss with your favorite pasta, use as a salad dressing, or spread onto sandwiches, crackers, or toasted slices of bread!
Ingredients
1/2 package of NutraPonics arugula
1/2 cup walnut pieces
1 garlic clove, minced
1/2 cup freshly grated Parmesan cheese
Kosher salt
1 cup extra virgin olive oil
Directions
In a food processor, combine the arugula, walnuts, garlic, Parmesan cheese, and 1 tsp salt and pulse to blend.
With the machine running, pour in the olive oil through the food tube in a slow, steady stream and process until smooth, stopping to scrape down the sides of the bowl as needed. Slowly adding the olive oil while the processor is running, will help it emulsify and help keep the olive oil from separating.
Taste and adjust the seasonings.
For an added peppery kick, garnish with arugula leaves.
*Pesto can be frozen for up to 2 months